Every day over 200 tonnes of bread is thrown away in Sweden. We think that's a total waste, so we decided to do something about it.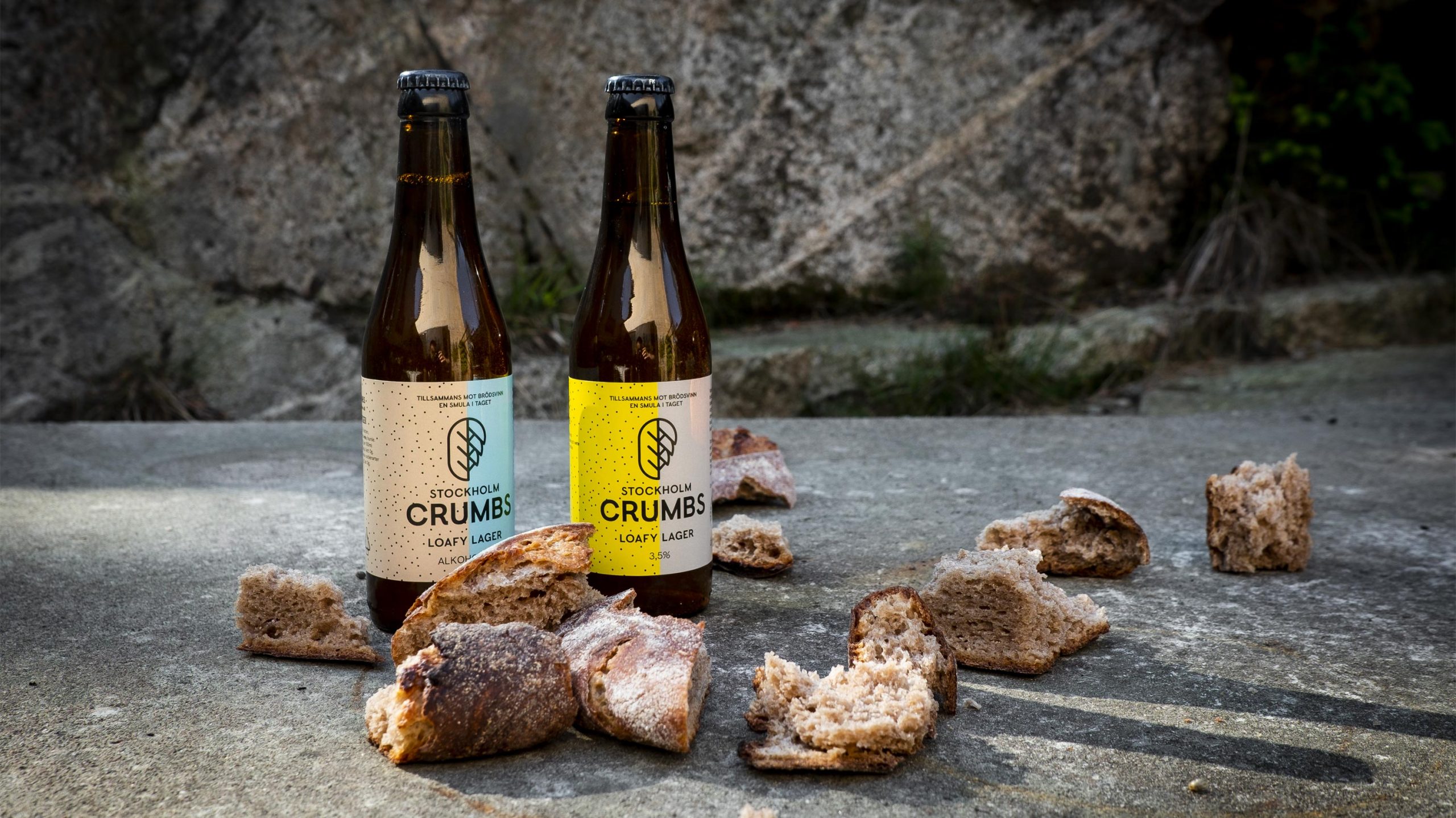 Our first beer, Loafy Lager, has been produced in collaboration with Värmdö Brewery, (a craft brewery just on the outskirts of Stockholm). 30% of the grain count has been replaced with rescued bread. The result is a tasty, light lager with citrus notes and of course light bread.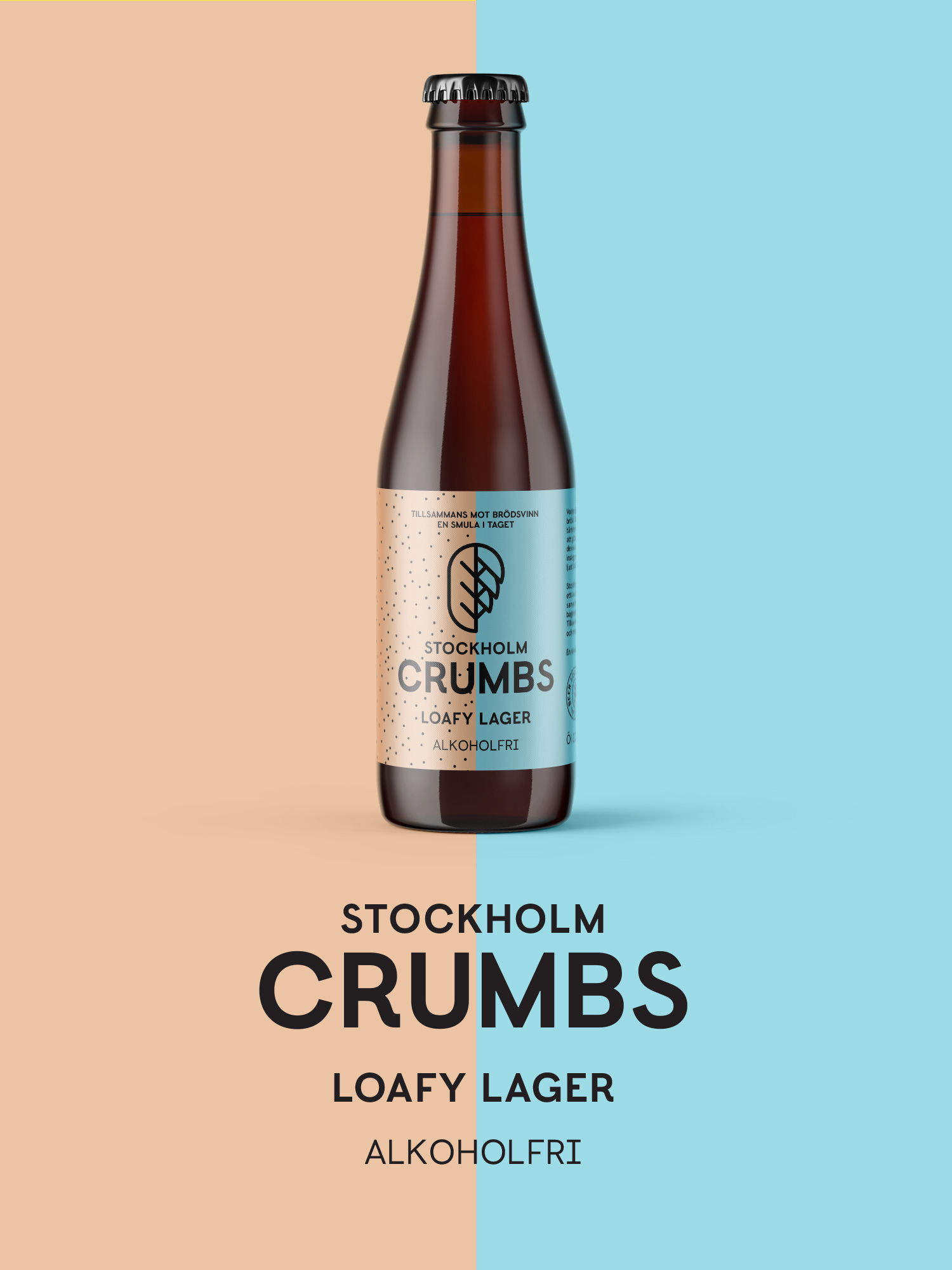 Crumbs Loafy Lager is available in both alcohol free and 3.5% versions. So low on alcohol but full on flavour.
HOW TO FIND OUR LOAFY LAGER
During summer we had an exclusive store deal with COOP. So you can find our beer in loads of COOP stores in Stockholm and the surrounding area. Below is a list of where you can find them.
Sundbyberg
Coop Grand Central

Järnvägsgatan 12
Stora Coop Sundbypark

Gesällvägen 37
Västerort
Coop Spånga Torg

Västa Allé 4
Coop Brommaplan

Klädesvägen 12-14
Coop Spångavägen

Spångavägen 311
Stor Coop Bromma

Ulvsundavägen 187C
Stora Coop Vinsta

Siktgatan 11
Dennis Kött

Spånga torgväg 10
Djurgården
Coop Norra Djurgårdstaden

Bobergsgatan 53
Norrmalm/Vasastan
Coop Hötorget

T-station Hötorget X-et
Coop Odenplan

Odengatan 65
Coop Norrtull

Vanadisvägen 13
Coop Odengatan

Odengatan 31
Haga Deli

Hagagatan
Värmdö och Nacka
Coop Hemmesta

Skärgårdsvägen 262
Coop Kvarnholmen

Kvarnholmsvägen 92
Stora Coop Värmdö

Gustavsbergsvägen 34
Coop Gustavsberg Centrum

Gustavsbergs Centrum
Coop Orminge

Ormingeplan 3
The Old Smokehouse

Smedsuddsvägen 1
Norrort
Stora Coop Märsta

Västra Bangatan 2
Coop Djursholm

Vendevägen 13
Stora Coop Danderyd

Sunnanängsvägen 2 A
Stora Coop Häggvik

Norra Malmvägen 82
Kungsholmen
Coop Rådhuset

Kungsholmsgatan 22
Coop Daglivs

S:t Eriksgatan 34-38
Södermalm
Coop Medborgarplatsen

Fatbursgatan 18
Coop Bondegatan

Bondegatan 65-67
Coop Renstiernasgata

Renstiernasgatan 27
Coop Zinkensdamm

Hornsgatan 102
Coop Mariatorget

Hornsgatan 54
Coop Södra Station

Swedborgsgatan 21
We are not a brewery, but we love beer and we love the possibilities of working with people who share our opinions on food waste.
Crumbs is national, but our model is local. It means that we work with local breweries, bakeries and stores to produce a purely local beer. We leave the experts to do what they do best, and also give them the chance to  become part of creating something they are involved in as producers and owners. But we feel the biggest benefit of all is to, together with us be involved in the fight to reduce bread waste.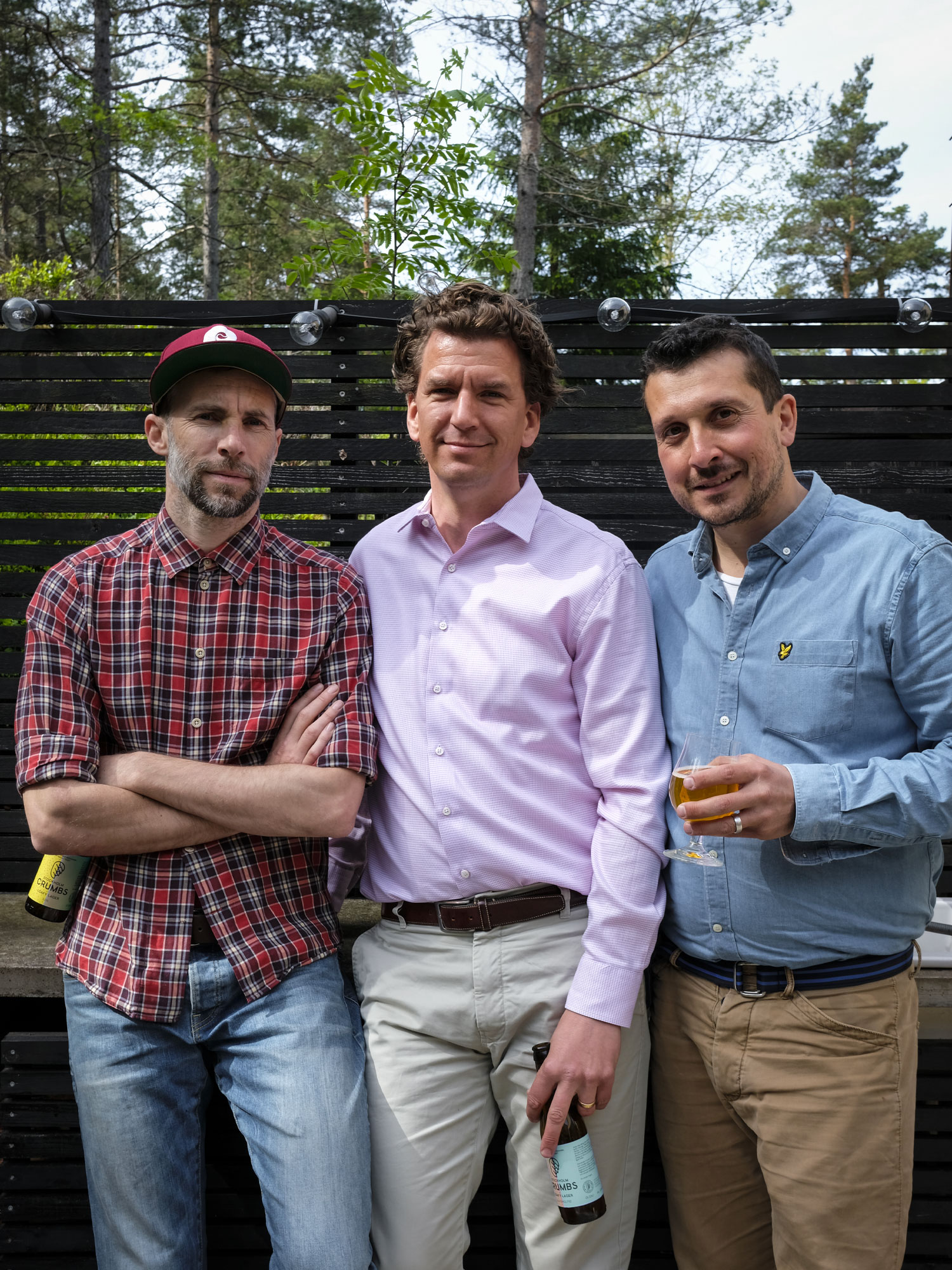 Matt, Niclas and Julian – we are beer lovers, bread lovers and opponents of food waste
. We are on a mission to reduce bread waste with you and anyone else who shares our vision.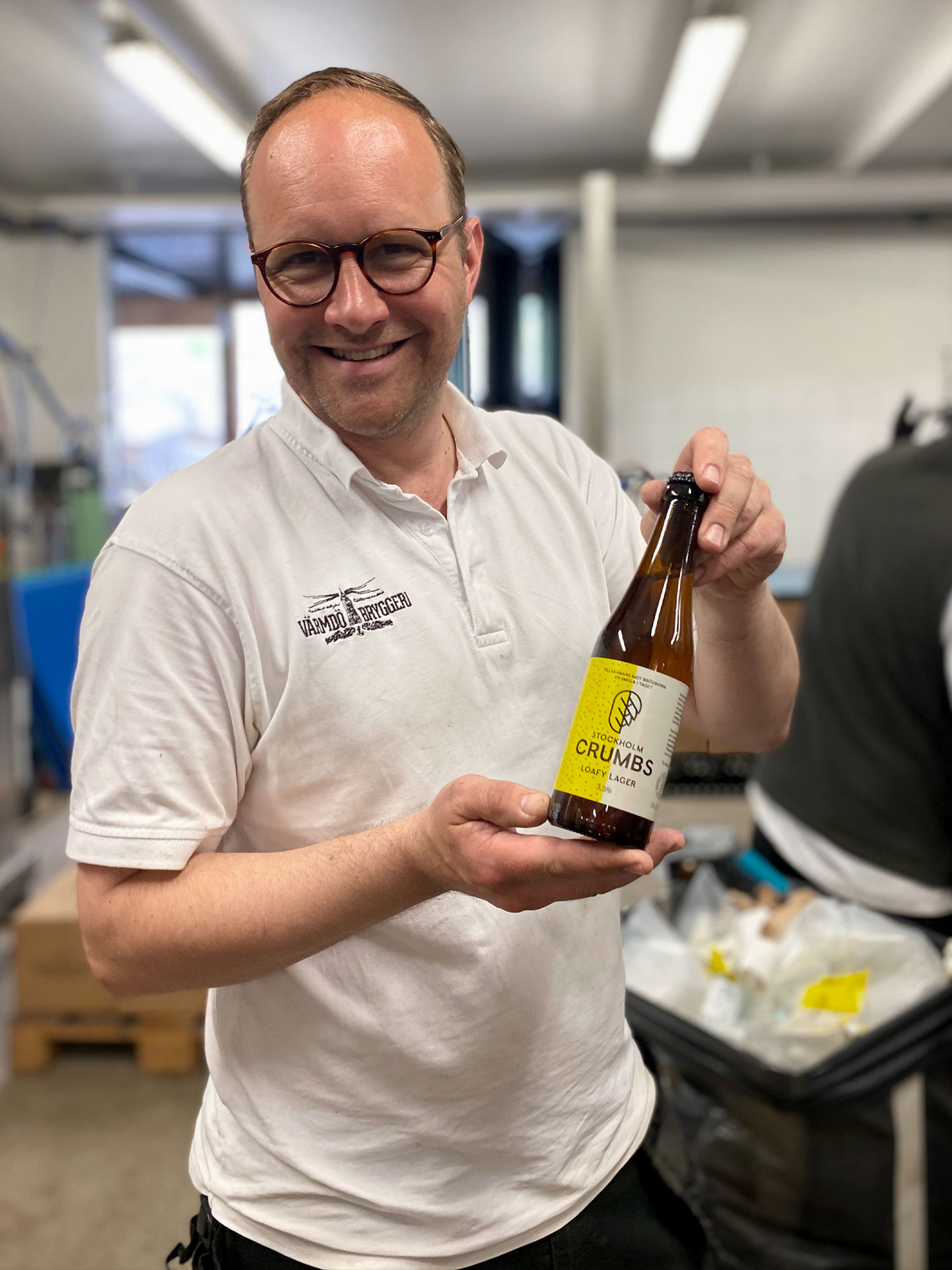 Our first local collaboration is with brewmaster Stefan and his gang at Värmdö Brewery. These are people who think like us and who want to be part of our mission.
Our mission is to eradicate bread waste. Producing beer is not enough, our goal is to get the bread industry to change its system, only then can we really make a difference.
The bread industry needs to get better at producing the right amount of bread, so that a larger proportion is actually eaten by humans. Therefore, together with like minded people, we explore other ways of producing, selling, buying and recycling bread. We want to show where the responsibility for bread waste lies, and thus be able to find new ways to eradicate.
We would love to hear from you who have an opinion about our mission or our beer. Or if you simply just want to be part of it and make a difference.
For bakeries, breweries or investors whop would like to work with us.

CEO & Head of Business Model
Tfn: 076 051 00 28
For press material or questions about our manifesto.

CMO & Head of Manifesto
Tfn: 073 103 58 18